Drug addiction is an overwhelming and powerful dependence on a legal or illegal substance. Drug abuse can cause mental, physical and financial complications in the short and long-term.
Our Drug Rehab approach – As easy as 1-2-3
ASSESSMENT
Upon admission in Sovereign Health, you undergo a thorough assessment wherein we study your case history and address any underlying conditions. These are called co-occurring conditions that include depression, anxiety, schizophrenia, etc.
TREATMENT
Depending on the assessment, we design a unique treatment plan that helps in treating the primary as well as the underlying condition to reduce the chances of relapse.
Our treatment programs include NAD rapid detox which utilizes vitamins and minerals to heal your brain and eliminate withdrawal symptoms. In our detox program, you are either treated in our residential facility or through hospitalization.
Plus, our other therapy forms- Individual and group counselling, equine, art and recreational therapy, yoga and meditation also aid in recovery.
5 Reasons Why People Choose Our rehab Program
1. Recognition and Licensing
 We are dually licensed and Joint Commission Accredited and experts in dual diagnosis treatment
2. Specialized Treatment 
We follow a holistic approach to treat drug addiction.
We provide the best, personalized and comprehensive treatment programs for mental health, addiction and dual diagnosis for both adults and adolescents with inpatient and outpatient facility.
Our treatment programs include an array of therapeutic activities like yoga, art, meditation, equine therapy, individual and group psychotherapy; cognitive therapy, biofeedback therapy and natural detox program.
We treat both, the underlying conditions as well as the primary condition to reduce the chances of relapse.
3. Treatment Centers
We offer treatment centers at multiple locations across the country.
Our rehab centers are beautiful residences with a comfortable and home-like environment.
4. Continuing Care Program
Our supportive Continuing Care Program called TEAM (Technology Enhanced Aftercare and Monitoring) helps you readjust to the society, ensuring your health is in a good shape even when you are out of our treatment center.
5. Insurance
We accept insurance from various private companies so that you don't have to pay from your pockets.
Take a peek at our center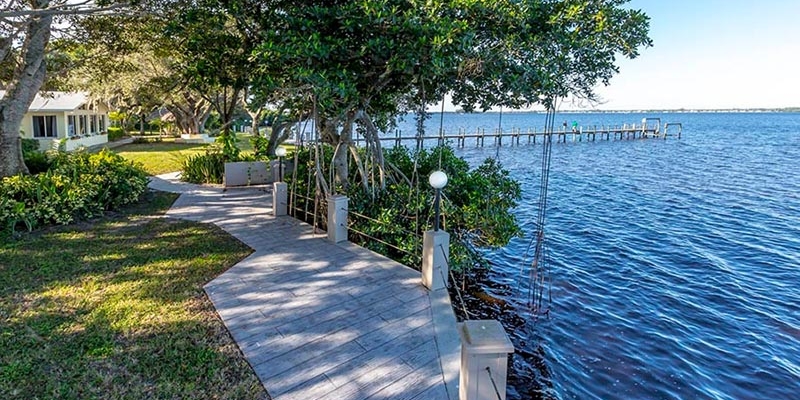 Recognizing Addiction
Drug abuse can be recognized by the symptoms they cause in the user. These symptoms will vary according to which drug is being abused. Drug addiction can present common symptoms such as:
Intense cravings for the drug
Increased tolerance for increasingly higher doses of the drug
Obsession with having an adequate supply of the drug
Spending more money than one can afford to obtain the drug in question. This can result in selling possessions, taking out loans and neglecting financial responsibilities
Cutting back on social engagements to make way for drug procurement and use
Losing a job based on absences or lack of focus
Acting out of character which includes illegal activities such as stealing, lying and cheating
Failing to quit using the drug due to intense mental and physical withdrawal
Changes in appearance such as poor hygiene
Personality shifts. This isn't limited to negative changes. Some addicts will appear happier and upbeat when experiencing intense euphoria
Drug addiction is a powerful force. These substances can alter brain chemistry, eventually growing into dependence. Fortunately, there is help available. Sovereign Health Group understands how addictions start and evolve, recognizing how they affect each patient differently. Using this in-depth knowledge, certified addiction specialists can create a comprehensive and unique treatment program for each patient. We provide therapies such as cognitive behavioral therapy, solution-based therapy as well as safe detox methods.
There are many kinds of drugs currently abused today to varying degrees. The following are commonly mentioned substances:
Amphetamines

Hallucinogens
Benzodiazepines
Methamphetamine
Opioids
Cocaine
Synthetic marijuana
Bath Salts
Sedatives
GHB
Aftercare Program: Our continuing care programs offer additional support even after you have left the facility.
Sovereign Health Group offers various types of inpatient and outpatient treatment options for patients who are struggling with drug addiction and dual diagnosis. One can utilize both of these types of treatment as an integrative approach to recovery, allowing the patient adequate time to adjust and integrate back into the real world while they are early in recovery. Our facilities also provide effective treatment programs which include alternative therapy methods, such as yoga and equine therapy, to make sure patients are receiving the utmost physical and emotional care during their stay. To get started on the journey of recovery, please call our 24/7 admissions helpline to speak to a specialist at (855) 683-9756.